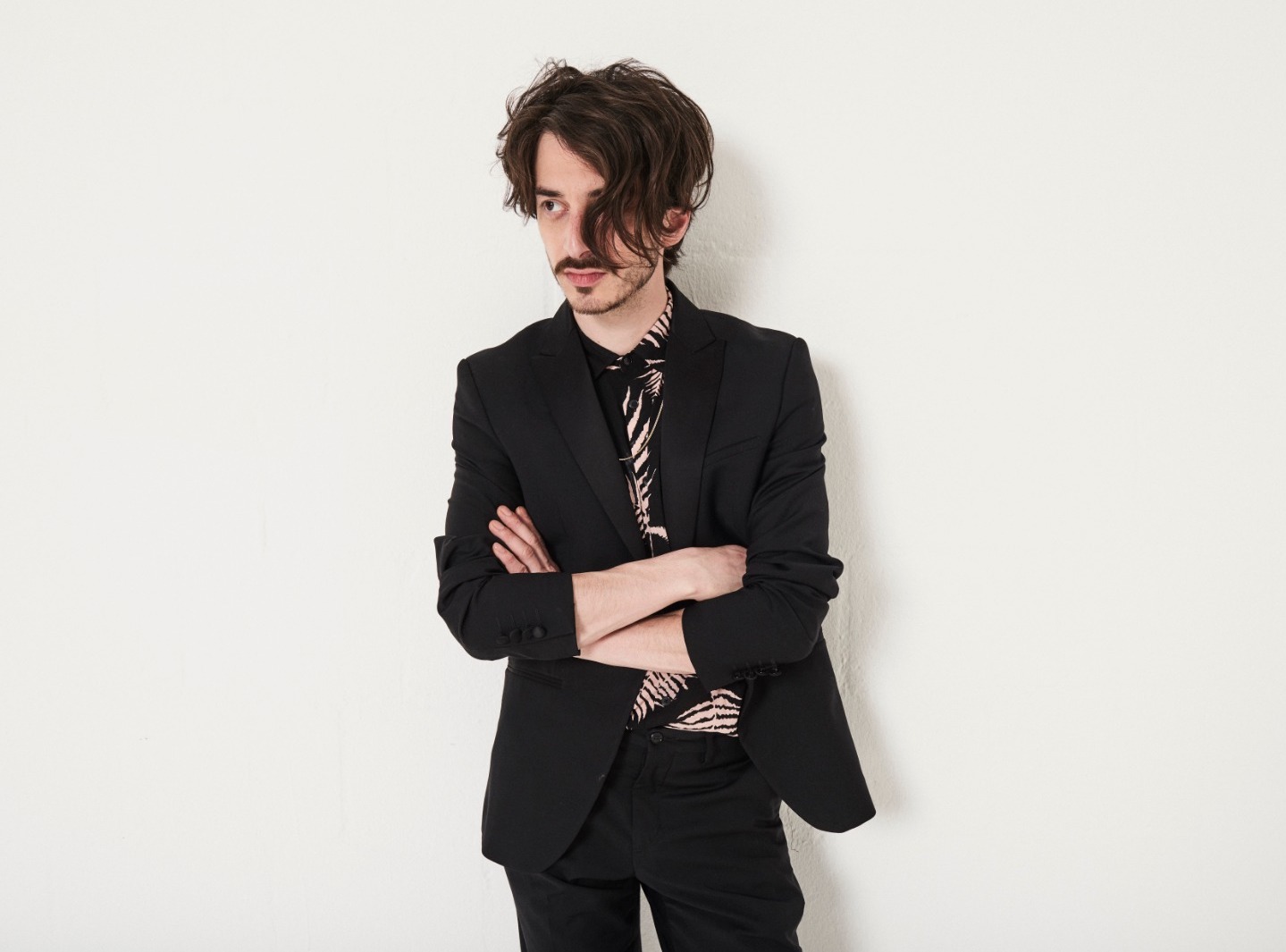 I took some time off to figure some stuff out. I'm still alive. I'm moving forward. This music thing is actually the only thing I can do besides washing dishes so yeah.. there's that bit of information. Hopefully 2021 will be a more forgiving year for us all. Let's just get it over with and get funky!
I've been writing a lot of new material and recording loads of songs/weirdness by myself and with friends. Although I've been in lockdown for most of my life it's kind of getting to me man. The walls are closing in.. I can't fucking wait to play shows and share new music.
In the meantime deal with it, go fuck yourself & stay safe, ok? 🙂
x C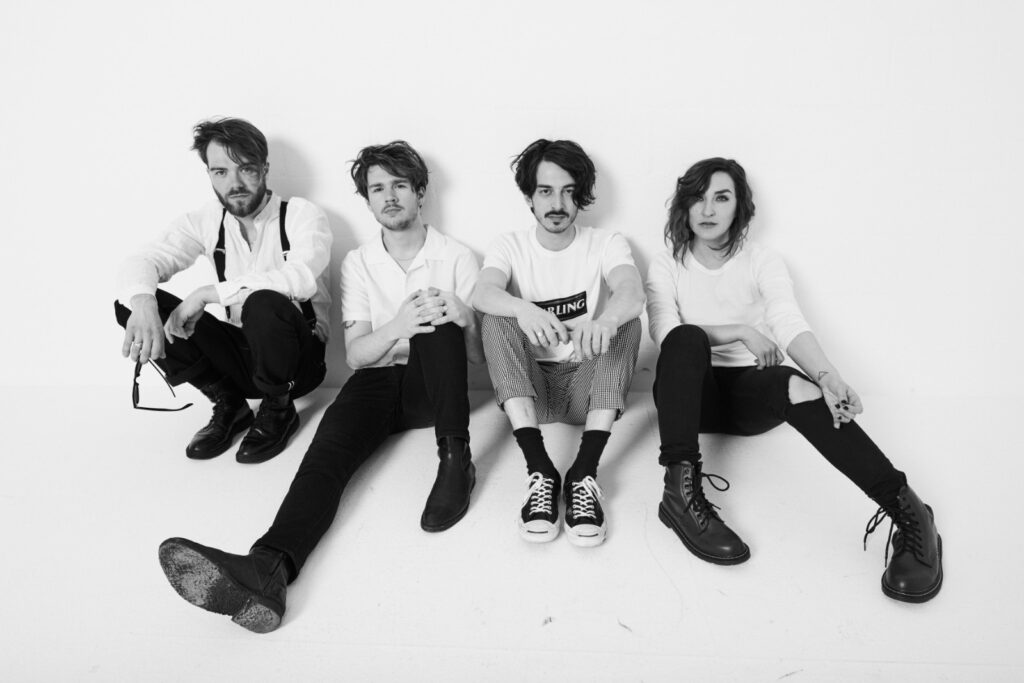 Indian Askin has decided not to continue in its current composition. Drummer Ferry, bassist Jasja and keyboardist Bart have indicated, after 6 successful years, that they no longer want to continue with the band. The reason for this split is that cooperation within the band has been difficult recently and the departing band members prefer to go their own way. Chino, lead singer and founder of the band, is thinking about the future of Indian Askin and will decide how he wants to continue in the foreseeable future.
Indian Askin would like to thank all loyal fans and followers, our manager Dennis van Leeuwen (Day Four Management), our producer Peter Kriek, our crew, our booker Roel Coppen (Friendly Fire), the team of our old label Warner Music Benelux, the team of our current label Caroline, our plugger Joris Trump and the team of our publisher, Cloud 9, our designers Bert and Viv from Shop Around and design duo Schepers Bosman for their incredible commitment and belief in the band.
The band will not conduct interviews or further statements on the above.
Amsterdam, October 5th 2020
TRIPLE NIPPLE CORONA SCHIPHOL TOUR
---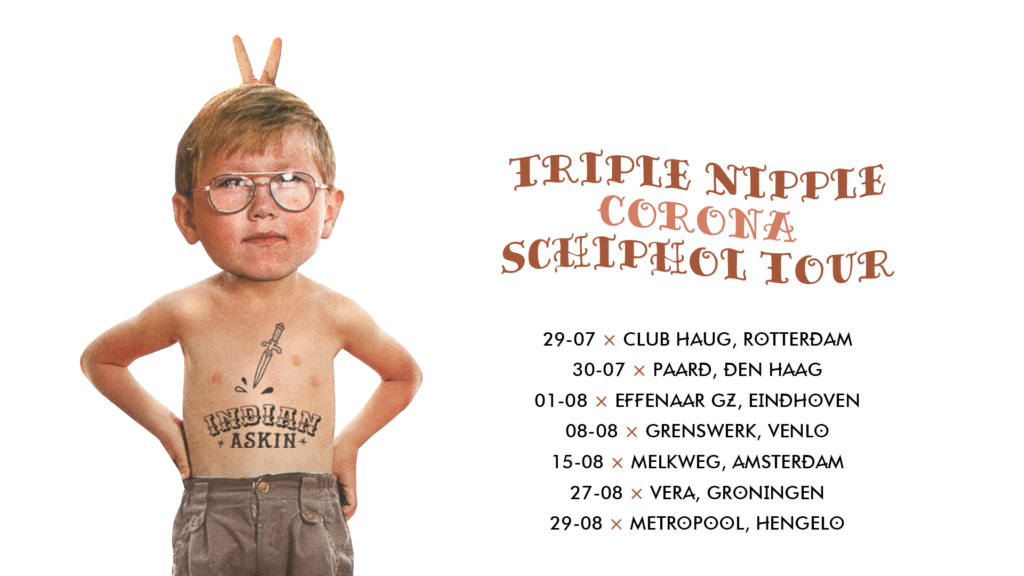 we're going on the road again! although with limited capacity it'll be fun.
we have an early and late show with totally different setlists so come see…both!
during this global semi-lockdown we're recording new tracks on a 4 track cassette recorder.
mostly because it's cool and sounds nice but also because chino's laptop crashed/exploded.
anyways. sick ass beats for a sick ass world. be safe, be kind.. rewind!
ESNS

we're playing two shows at Eursonic Festival
in Groningen this year! come see iA wreck all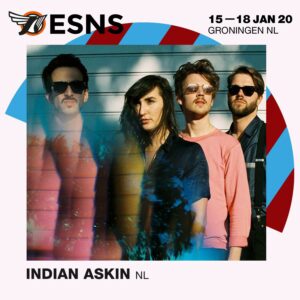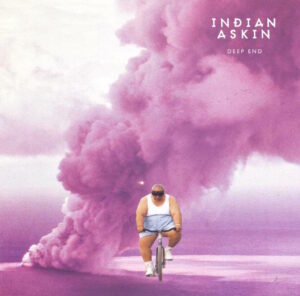 CAROLINE

we've got a new EP out on caroline records
the EP is a collection of demos that
didn't make it on the first two LP's
RECORDING PROCESS

watch the shit go down in this cool playlist
SEA OF ETHANOL ACOUSTIC SESSIONS
---
About
hello weary traveler.
in case you don't know where you are.. this is the amazing internet website of the amsterdam based band "indian askin".